VALUES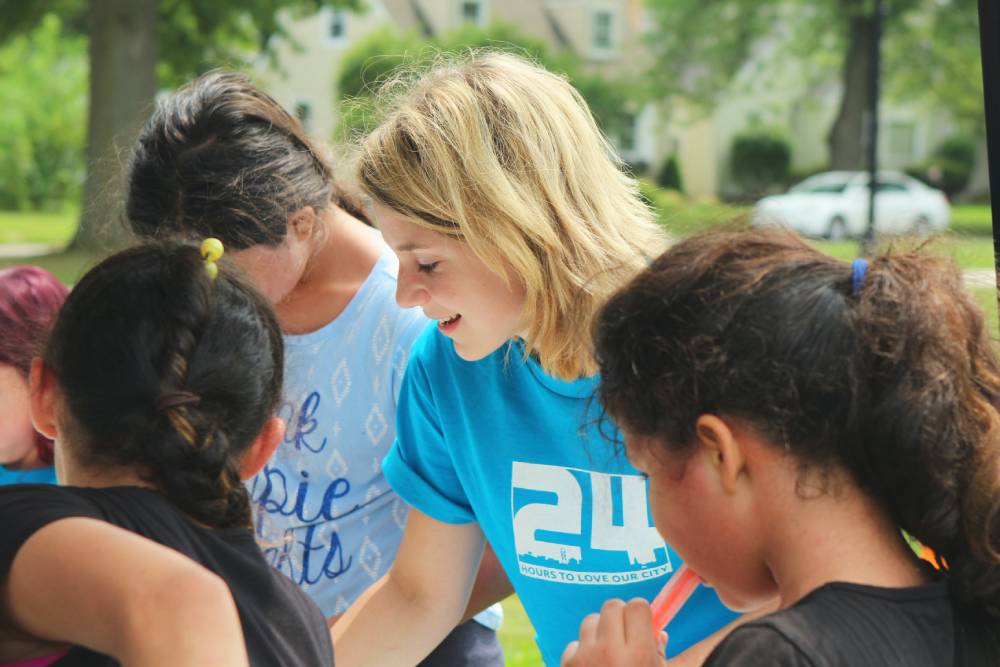 Volunteering Activities to Leverage Urban and European Social integration of migrants
The project, funded by the Asylum, Migration and Integration Fund (AMIF), was aimed at supporting the exchange of knowledge, experiences and good practices among cities and networks of volunteers at European level, related to the best ways of transferring and carrying out local concrete actions to successfully integrate migrants coming from Third Countries and beneficiaries of international protection in European cities. VALUES goal was to support a structural cooperation among the different actors involved in integration policies at urban level, creating tangible communities of practice.
European partners
EUROCITIES (BE – lead partner), Migration Work (UK), Centre Européen du Volontariat (BE), City of Amsterdam (NL), City of Bristol (UK), City of Brno (CZ), Municipality of Cesena (IT), City of Dusseldorf (DE), Madrid Employment Agency (ES), City of Nuremberg (DE), City of Ostend (BE), City of Riga (LV), City of Sheffield (UK), City of Terrassa (ES), City of Thessaloniki (GR), City of Toulouse (FR), City of Vantaa (FI).
Project in Torino
The City of Torino took part in the working group dedicated to fostering the involvement of young migrants in the everyday life of communities, through volunteering activities. Together with the cities of Bristol, Nuremberg and Tolouse specific actions were developed to enhance the skills of the operators belonging both to municipalities and volunteering associations, thanks to:
4 study visits, in each of the cities involved, aiming at drafting, for every city, an action plan and integrating the lessons learned from the other partners into their local activities;
staff exchanges – between cities and between volunteering associations – to support mutual training and learning processes;
benchmarking activities to identify the best practices at European level and to create a toolkit available for all the cities interested in implementing actions in the field of the integration of migrants through volunteering activities.
Practical steps
The working clusters on which the involved partners focused the exchange of knowledge and mutual training were:
community building in the cities to encourage the culture of hospitality;
innovative volunteering activities in the field of inclusion: involvement of migrants and refugees in volunteering activities designed for integration;
cooperation among cities and volunteering associations for integrating migrants at district (or community) level;
mobilisation of volunteers in involving young migrants in the everyday life of the communities.
Numbers
4 thematic clusters
16 thematic study visits
8 exchanges of staff belonging both to municipalities and volunteering associations
15 European cities involved
€ 24.229,08 of EU contribution to the City of Torino
EU contribution to the City of Torino