SOLEZ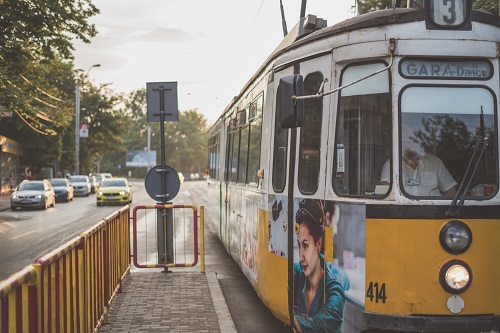 Smart Solutions supporting Low Emission Zones and other low-carbon mobility policies in EU cities
The goal of the project was to find low carbon emission mobility solutions in order to improve planning strategies and develop smart services and products complying with the concept of Low Emission Zone (LEZ) in urban areas.
European partners
City of Vicenza, City of Dubrovnik, University of Zagreb – Faculty of Mechanical Engineering and Naval Architecture, Centrum Dopavniho Vyzkumu (Transport Research Centre of the Czech Republic), ROPID – Regional Organiser of Prague Integrated Transport, City of Graz, Pannon Business Network Association, City of Gdansk, City of Zilina.
The project in Torino
In Central Europe, increasing planning capacities of the public sector and related entities for low-carbon mobility is a key priority to help reducing air pollution, mainly in Urban Areas. Starting from this consideration, within SOLEZ project, 8 Central Europe cities, with different characteristics and level of maturity in the implementation of sustainable mobility policies, have elaborated local Action Plans aiming at boosting sustainable urban mobility and at effectively exploiting Low Emission Zones concept. Benefiting from benchmarking studies and common guidelines developed trans-nationally, the SOLEZ Action Plans have been developed with the direct involvement of key stakeholders at functional urban area level and they will be formally adopted and integrated into SUMPs or existing mobility planning instruments to ensure a long lasting impact in the 8 Central Europe functional urban areas.
Practical steps
Thanks to the SOLEZ project, the City of Torino has set up a pilot – Living Lab MaaS Torino – which has allowed to test the MaaS paradigm. The City of Torino has activated the pilot by offering a service of testing and experimentation in a real context of the MaaS paradigm. Thanks to the experimentation it was possible to measure:
a reduction in the use of private vehicles in systematic home-work and work-work trips;
increased use of public transport;
increase in the accessibility and usability of Limited Traffic Zones by citizens and businesses in the urban area;
increase in the accessibility and usability of Limited Traffic Zones by citizens and businesses in Torino's functional urban area (metropolitan area);
increase in the use of the MaaS platform.
Numbers
EU funds (CENTRAL EUROPE PROGRAMME) to the project: € 1.933.734,00 (out of which € 162.616,00 to the City of Torino)
Period: June 2016 –July 2019
EU contribution to the City of Torino
Project duration in months