INCIT-EV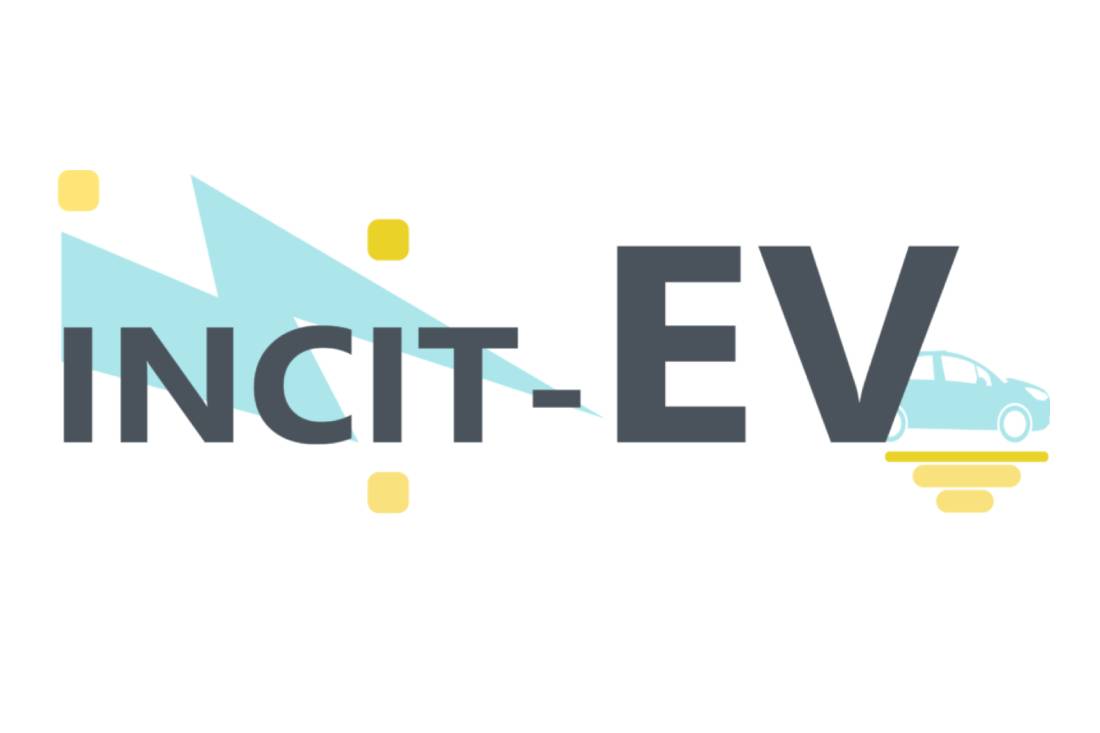 Large demonstratIoN of user CentrIc urban and longrange charging solutions to boosT an engaging deployment of Electric Vehicles in Europe
INCIT-EV aims to demonstrate an innovative set of charging infrastructures, technologies and its associated business models, ready to improve the EV users experience beyond early adopters, thus, fostering the EV market share in the EU. The project will seek the emergence of EV users' unconscious preferences relying on latest neuroscience techniques to adapt the technological developments to the users' subjective expectations. 5 demo environments at urban, peri-urban and extra-urban conditions will be ready for the deployment of 7 use cases, addressing:
Smart and bi-directional charging optimized at different aggregation levels
Dynamic wireless charging lane in an urban area
Dynamic wireless charging for long distance (e-road prototype for TEN-T corridors)
Charging Hub in a park&ride facility
Superfast charging systems for EU corridors
Low power DC bidirectional charging infrastructure for EVs, including two-wheelers
Opportunity wireless charging for taxi queue lanes in airports & central stations
These use cases pursue innovations in the current charging solutions as well as their seamless integration into the existing transport, grid, ICT and civil infrastructures. For this purpose, the INCIT-EV Platform will be developed comprising a DSS and a set of APPs addressing the users and e-mobility stakeholders' needs.

European partners
Renault Sas (FR), Ville De Paris (FR), Institut Vedecom (FR), Institut Francais Des Sciences Et Technologies Des Transports (FR), De L'amenagement Et Des Reseaux (FR), Psa Id (FR), Colas (FR), Eurovia Management (FR), Enedis, Ayuntamiento De Zaragoza (ES), Fundacion Circe Centro De Investigacion De Recursos Y Consumos (ES), Energeticos, Red Electrica De Espana S.A.U. (ES), Idneo Technologies Sau (ES), Ingenieria Tecnica Del Trasnporte Tria Sa (ES), Comune Di Torino (IT), Fondazione Links – Leading Innovation & Knowledge For Society (IT), Politecnico Di Torino (IT), Iren Spa (IT), Prima Electro Spa (IT), Fpt Industrial Spa (IT), Noord-Holland, Greenflux Assets Bv (NL), We Drive Solar Nl Bv (NL), Pitpoint.Ev Bv (NL), Eesti Energia As (FI), Evbox Bv (NL), Eles Doo Sistemski Operater Prenosnega Elektroenergetskega Omrezja (SI), Univerza V Ljubljani (SI), Atos Spain Sa (ES), Bit & Brain Technologies Sl (ES), Qi Energy Assessment Sl (ES), Association Europeenne Des Vehicules Electriques Routiers (FR), Bursa Buyuksehir Belediyesi (TR), Stadtwerke Norderney Gmbh (DE).
The project in Torino
The use case will be located in the southern part of the City, within a park&ride facility (Caio Mario Car Park) providing 430 parking places and an optimal connection with the main urban public transport services (tramways 4 and 10; busses 18, 38, 39, 40, 41, 43 and 62). The park&ride fares include discounts for intermodal users (using a yearly or monthly pass).
In this area will be tested a smart micro-grid, including several DC charging stations with different technologies and performances, that is powered by the tramway DC network. The test field will integrate also the facilities and the knowledge developed in previous projects, such as FABRIC (dynamic charging WPT) and ASSURED (super-fast static charging).
The test site will include:
• Ten 3.6kW bidirectional conductive charging points for EVs (400V max voltage) – deployed in INCIT-EV;
• One 150kW superfast unidirectional static conductive charging point for cars – deployed in INCIT-EV;
• One small track 20kW (max) DWPT unidirectional for stationary application for different type of vehicles – deployed in INCIT-EV
• One 100kW superfast unidirectional static WPT charging point devoted to light vans or small busses – already deployed in the H2020 ASSURED project;
• A Common Storage (only simulated).
The charging hub will be connected with the Regional charging stations data platform (PUR) and with the main European Eroaming platforms.
User experience improvements: The charging hub will provide users with several technologies with different performances and prices in order to make available a wide bouquet of choices. Depending on their specific needs the user will be able to choose the option that is more suitable for them (i.e. usually commuters can leave the car all day long and benefit of lower prices, and if once they need a fast charge of few minutes, they can use the superfast chargers).
The payment system interoperable with the current public transport electronic ticketing system (BIP) will ensure the maximum accessibility of the charging and a better user experience. Thanks to the connection with the tramway network new business models can be tested (i.e. involving the public transport operator) allowing to reduce the prices for the final users to foster the use of public-transport to get into the city. Moreover, the development of new, collaborative business models can increase the integration and data exchange between different involved actors (i.e. Municipality, public transport operator, carsharing services, power grid management, etc.)..
Numbers
INCIT-EV will engage 3,475 private EV drivers, as well as 10 local communities, 4 Taxis cooperatives, 4
car sharing and 4 LEVs sharing companies. In total, the project will mobilise directly an investment on the use cases of 8.872 M€.
INCIT-EV consortium counts with 33 partners, including 3 OEMs, 6 charging technology providers and 5 public authorities, 6 RTOs, 2 ICT companies, 2 road infrastructures companies, 4 DSOs, 2 TSOs, 2 SMEs with expertise in user behaviour and e-mobility exploitation, a car sharing services SME and a EV users association.
EU contribution to the City of Torino