SEED – Capacity Building Program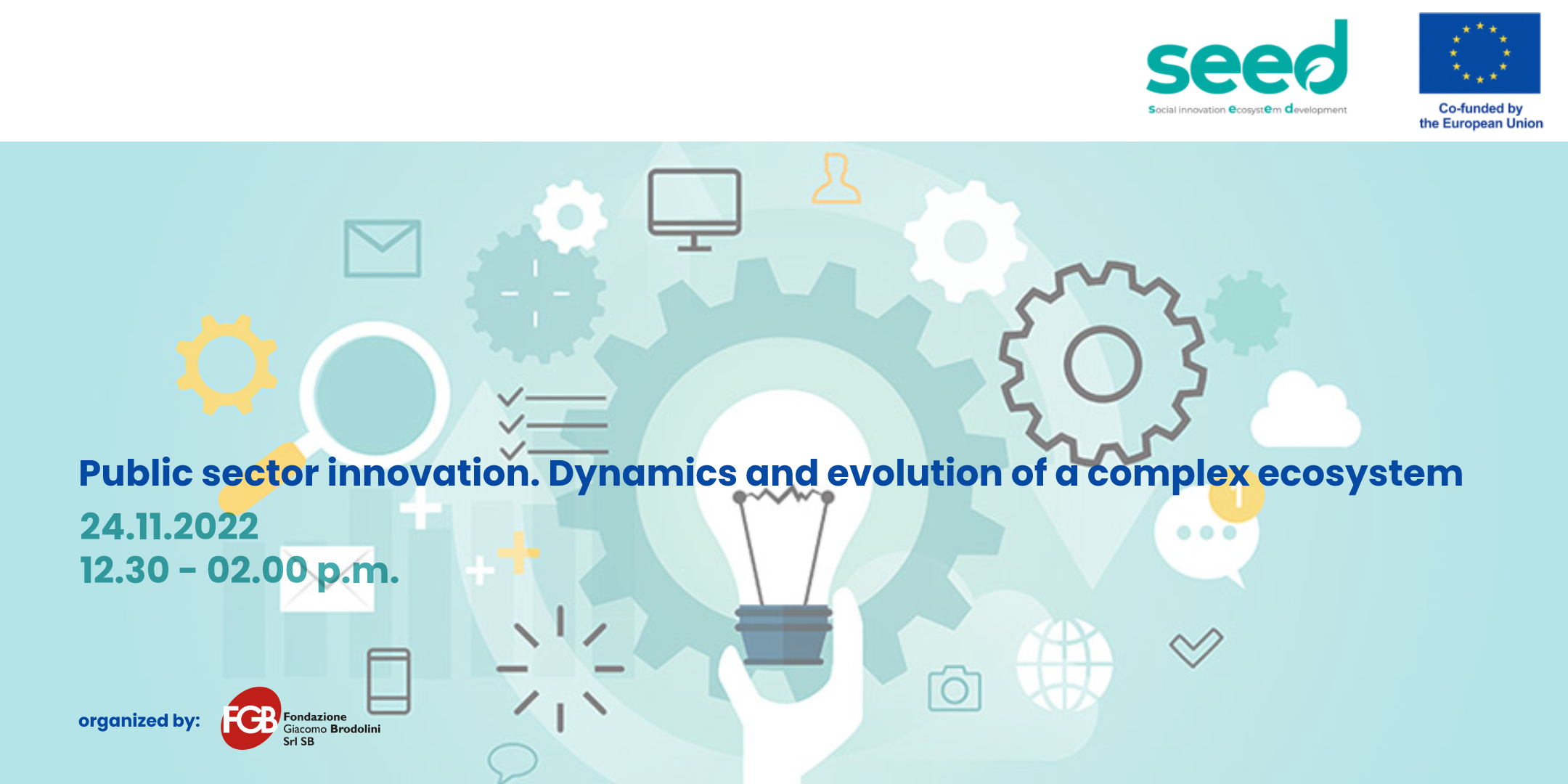 On November 24, from 12.30 to 02.00 p.m. there will be the third Webinar titled "Sector Innovation. Dynamics and evolution of a complex ecosystem",  that is part of the Seed Capacity Building program.
The webinar is organized by Fondazione Giacomo Brodolini in collaboration with Social Impact Agenda Italy, SocialFare , Human Foundation.
Agenda:
First part:
Introduction – Fabio Sgaragli (facilitator)
PPP in the European scenario: approaches, practices and success factors- Filippo Montesi, General Secretary Social Impact Agenda per l'Italia
PPP: two case studies from Turin: WeCare e Tonite – Elisa Bacchetti, Deputy Operation Officer SocialFare
GOL programme: a new model of impact evaluation – Nicola Cabria, Chief Operating Officer Human Foundation
The role of cities in building and strengthening PPP – Fabrizio Barbiero, Head of EU Funds & Innovation Department, Municipality of Torino
A panel discussion where the facilitator asks some questions on the topic to the speakers
Q&A – Discussion with participants